Central New Jersey Upholstery Cleaning Service
Professional upholstery cleaning services can elevate your office or home setting. Over time, your sofas, loveseats, chairs, and couches have collected things you can see, like dirt, dust, and pet dander as well as things you can't see such as germs, allergens, and bacteria. Our professional, local team will revitalize and extend the life of your furniture using our safe, effective, and proprietary cleaning methods. 
Jersey Steamer Cleaning Services is NJ's #1 Privately owned Carpet Cleaning Service
What is upholstery cleaning?
The right cleaning method for your upholstery is necessary. Get professional cleaning solutions in New Jersey with Jersey Steamers. Get deep-cleaning of your upholstery done to get rid of unwanted dirt, germ, bacteria and pollen.
Why hire Jersey Steamers for upholstery cleaning?
Jersey Steamer Cleaning Services is a family-owned company of experts who know their way around cleaning and work to deliver the best results for their customers. Our professional cleaning services extend to offices, daycares, industrial spaces, and professional buildings. We also provide domestic help to families in need. Don't wait any longer. Call us now and get your consultation!
How do we help clean your upholstery?
We determine the right cleaning method for your upholstery before any work begins, then we…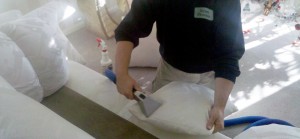 Provide deepest cleaning possible to remove soils, stains, bacteria, and pollen from your upholstery
Use only biodegradable, non-toxic cleaning solutions that are safe for your home, family, pets, and the environment
Restore your upholstery to "like new" luster
Fully trained, bonded, and insured our uniformed, clean-cut, courteous technicians
We offer Scotchgard protector, deodorizer, pet stain, and odor removal solutions.
Saturday and evening appointments are available.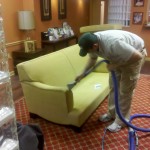 As with all of our services, our work is backed by our 100% Satisfaction Guarantee and we are certain you will be delighted with the results!
Feel free to contact us.
We'd like to add you to our family of satisfied clients.
Call for an appointment today!
(732) 775-2503 or (609) 888-1700
---
Upholstery Steam Cleaning Gallery
Proud to be New Jersey's Highest Rated, Family Owned Carpet Cleaner, for more than 30 Years.
---